We start the tour in front of the triple house built for Antonín Bellada, František Hodek and Bayer family.
Our walk will continue along the river to several apartment houses in the vicinity. Specially the corner house at Neklanova and Přemyslova street is another masterpiece of cubism by Josef Chochol.
Finally our architectural walk will go on to Kovařovic Villa. Architect Josef Chochol achieved fame and shocked not a few contemporaries as the author of radically cubistic buildings below Vyšehrad. Quite impressive of these cubistic architectural treasures is Kovařovic Villa. Elegant building is attracting your view already from distance. Visit to the garden and interior of the building will be the highlight of our walk introduced by Open House Praha. In cubist style is not only garden entrance, fence and facade but also sensitively reconstructed interior from 1995.
Event is part of project Cubism in Prague Architecture.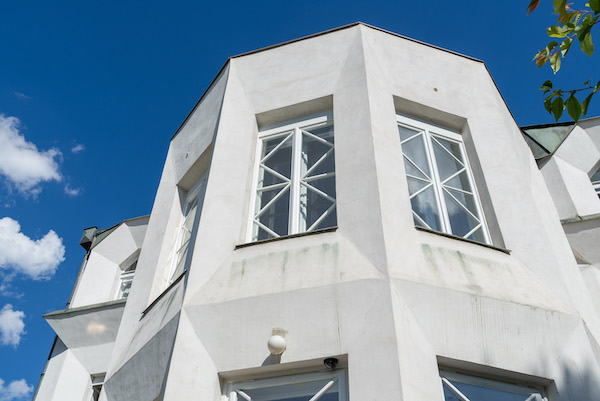 Practical information:
Number of participants is limited.
Estimated time of the tour is 1,5 hour.
Meeting point: in front of "triple house" at Rašín Embankment – Rašínovo nábřeží 47, Praha 2.
Price: CZK 220.
Commentary will be provided by Martin Bělohradský, professional guide and long-term volunteer of Open House Festival Prague (contact: +420 723 414 565).
Announcement: The event had to be postponed due to the pandemic situation. We will announce alternative date, when the situation gets better. Thank you for supporting culture in these difficult times!