News
Explore Prague on Summer Tours in English and German
Winners of Photo Contest Otevřená Praha 2023 Have Been Selected!
Open House Prague 2023 Ended with a Highest Ever Attendance
Choose the Winners of the Photo Contest Otevřená Praha 2023!
Tips for Buildings to Visit at Open House Prague 2023
Open House Prague 2023 Offers 109 Architectural Gems
Take a Journey Through Time on English Tour of Lesser Town!
Explore Lower Žižkov and Bethlehem Chapel on English Tour!
Fun & Carefree Christmas with Gifts from Open House Praha
Explore Prague in summer. See the new English friendly tours in our program
Announcing Winners of Photo Contest "Otevřená Praha"
Open House Prague 2022 Has Ended. Open Buildings and Accompanying Program Attracted 64,000 Visitors
Tips for Open Buildings to Visit at 8th Open House Prague Festival 2022
Open House Prague Festival to Open 101 Buildings and Spaces in May
Open House Worldwide Festival 2022 Is Over
Guided walks and tours in March with English commentary
Explore one of the largest stadiums in the world in Strahov – we offer tours in English and Russian too
Walk around the residences of one of the richest families in pre-war Europe – the Petschek family
Enjoy the commented walk of Prague's Lesser Town
7th Open House Prague was visited by more than 53,000 people
Visit Villa Grébovka on the occasion of its 150th anniversary!
Tips for buildings to visit during the 7th Open House Prague Festival 2021
Open House Prague 2021 will open 80 buildings and spaces on the weekend of August 7–8
The first Open House Worldwide Festival is over
The first Open House Worldwide festival will run November 14–15 2020
2020 Open House Prague festival has ended. Number of visitors exceeded our expectations
2020 Open House Prague festival starts on September 1 with an accompanying program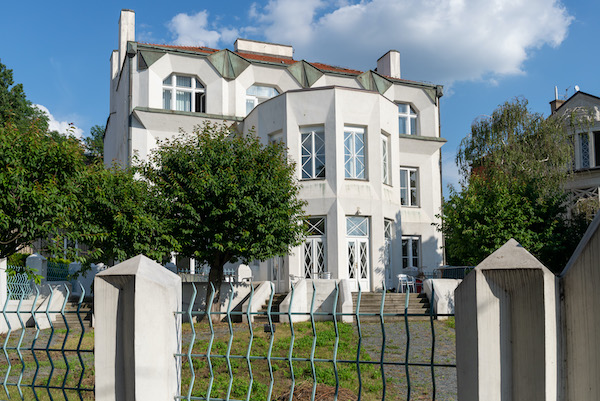 Tips for Buildings to Visit
2020 Open House Prague program revealed