Lesser Town is one of the oldest parts of Prague where you can find many churches, palaces, monuments and gardens.
The guided walk will present the most important moments in the quarter's history (and also in the history of the Czech lands) – from the foundation of the Lesser Town in the 13th century through the Hussite wars and the restoration after the great fire in 1541 to the consequences of the European Reformation and later re-Catholicization or Enlightenment changes.
The walk will begin at the oldest core of the town, on the site of Pětikostelní Square, and will continue through Malostranské Square behind the medieval walls of the former fortification to the walls erected on the command of the most important Czech ruler – Charles IV – at the border with Smíchov district.
Let's go back in time and learn more about Czech history – its important historical figures, famous houses and amazing stories.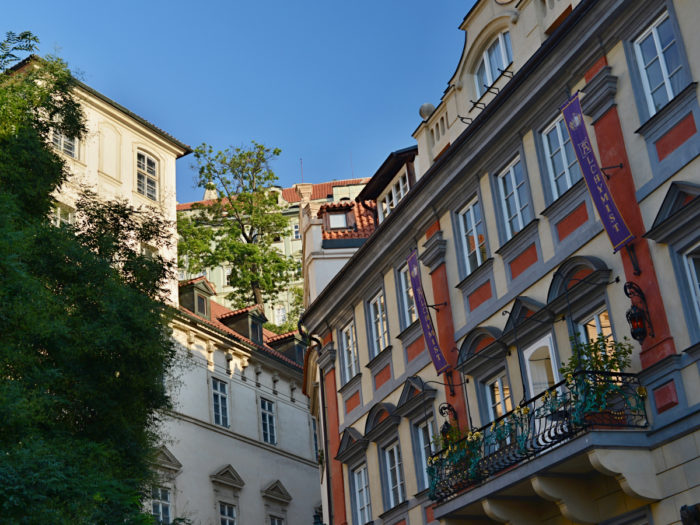 Important information:
The meeting place is in the small park-island in the middle of Pětikostelní náměstí – opposite to the hotel Alchymist (address Sněmovní 164/8, 118 00 Malá Strana)
The telephone contact for the guide will be indicated on the ticket in case of emergency.
The tour guide will be Michal Šedivý.
The expected duration of the event is approx. 90 minutes.
The capacity of the group is limited, tickets can only be purchased in advance.
The guide will not wear a protective face mask/respirator during the commented tour (as government regulations allow).
The organizer kindly asks all participants of this event to be attentive to other visitors and to follow current valid government regulations against the spread of Covid-19 during the tour.
In case of low interest, the organizer reserves the right to cancel the tour no later than 48 hours before the event. Buyers will be contacted and information will be published on the organizer's website.