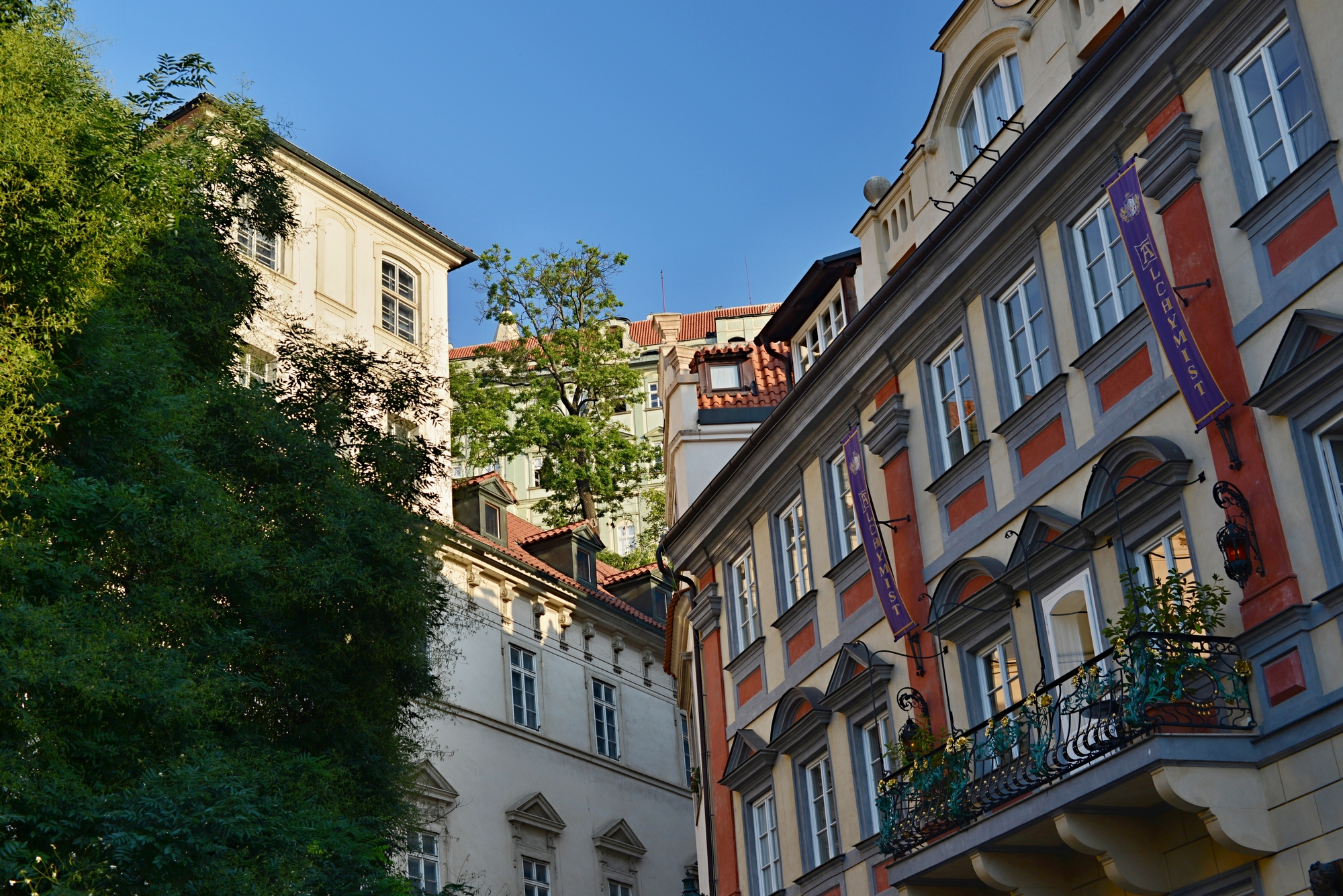 Malá Strana - prohlídka EN
Discover Prague's Hidden Gems!
With Open House Praha, you can visit dozens of usually inaccessible buildings and spaces once a year for free. Get ready for the 9th Open House Prague Festival, taking place May 15–21, 2023! Buildings will open their gates on the weekend, and there will also be an eventful accompanying program during the weekdays. The list of all open buildings will be revealed in early April. Subscribe to our newsletter and stay up to date!
Open House Prague Festival in Numbers
517
open buildings
413,270
visits
2,100
volunteers
Explore Prague All Year Long!
Did you know that we organize events throughout the entire year where you can explore architecture in various districts of Prague? Although these events are primarily in Czech, selected events are also in English! See the current list of walking tours in our Events Calendar and join us! In March, you can learn about Czech history on a walking tour of Lesser Town, one of the oldest parts of Prague, and in April and June, you can explore the Great Strahov Stadium, one of the world's biggest stadiums!
Slide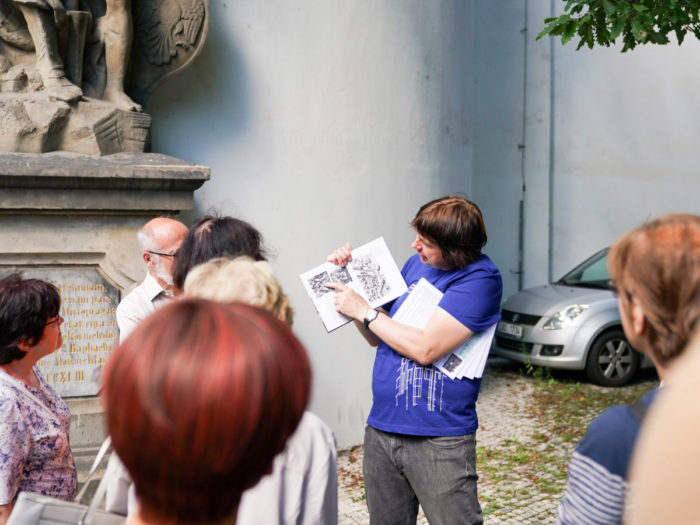 Open House Prague is the first Czech festival of its kind that has opened itself to people with visual disabilities and hearing disabilities while fully respecting their needs, putting emphasis on their safety and providing them with the full experience. Accessibility is about determination, not about financially demanding solutions or modifications. Andrea Šenkyříková, director of the festival, has simply decided to make Open House Prague for everybody, and she is acting on that decision. That is why people with hearing disabilities and visual disabilities can explore the beauties of Prague's architecture. I am happy that Světluška can be a part of that.
Gabriela Drastichová
Světluška, a foundation managed by Český rozhlas (Czech Radio)
Exploring new buildings always brings a feeling of excitement and discovery. That is not the most important thing about Open House, though: the ability to enter buildings which have previously been just anonymous spots in the map for us and see them from the inside allows us to deepen our relationship with the city and become more connected to the place where we live.
Petr Hlaváček and Magdalena Hlaváčková
Architekti Headhand
Partners
Financial Support
Partners
Tech Partner
Media Partners
Open House Prague takes place under the auspices of the following people:
Martin Baxa, culture minister
Nick Archer – ambassador of the United Kingdom
Zdeněk Hřib – mayor of Prague
Petr Hlaváček – deputy mayor of Prague
Hana Třeštíková – councilor for culture, protected buildings care, exhibitions, and tourist industry
Naděžda Goryczková – CEO of the National Heritage Institute
Petr Hejma – mayor of the Prague 1 Municipal District
Alexandra Udženija – mayor of the Prague 2 Municipal District
Jiří Ptáček – mayor of the Prague 3 Municipal District
Irena Michalcová – mayor of the Prague 4 Municipal District
Renáta Zajíčková – mayor of the Prague 5 Municipal District
Ondřej Kolář – mayor of the Prague 6 Municipal District
Jan Čižinský – mayor of the Prague 7 Municipal District
Ondřej Gros – mayor of the Prague 8 Municipal District
Tomáš Portlík – mayor of the Prague 9 Municipal District
Renáta Chmelová – mayor of the Prague 10 Municipal District
Jan Adamec – mayor of the Prague 12 Municipal District
Miloš Růžička – mayor of the Prague-Ďáblice Municipal District
Tomáš Bryknar – mayor of the Prague-Troja Municipal District
Zuzana Vejvodová – mayor of the Prague-Zbraslav Municipal District